KIMSEN participated Manufacturing Match Making Event 2020
On July 23, 2020, KIMSEN attended the Manufacturing Match Making Event 2020 organized by the Vietnam Association for Supporting Industries-VASI, with the support of the USAID Linkages for Small and Medium Enterprises (LinkSME). This event is part of project activities lead by Agency for Enterprise Development – Ministry of Planning and Investment.
COVID-19 epidemic is still complicated, unpredictable and has a negative impact on all socio-economic fields of many ries around the world; including Vietnam. As a ry deeply integrated with the world, the supply chains in Vietnam's manufacturing industry are also affected by the COVID-19 epidemic.
Ms.Truong Thi Chi Binh, General Secretary of the Vietnam Supporting Industry Association, said that the 2020 manufacturing industry connection was the foundation to help strengthen the connection between leading sourcing businesses in Vietnam and Vietnamese small & medium enterprises.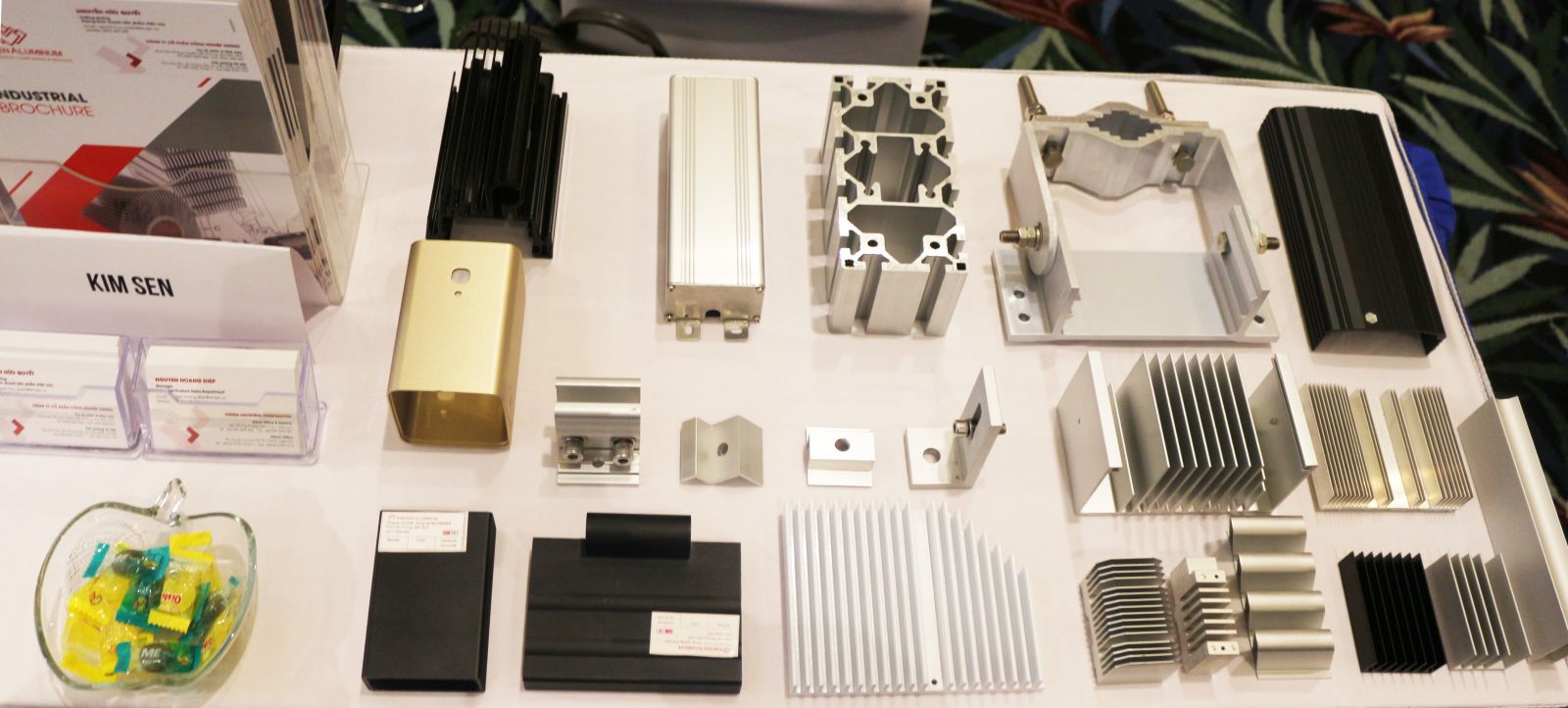 Through this event, KIMSEN had the opportunity to introduce high-quality aluminum extrusion, components & modules of KIMSEN ALUMINUM brand to more than 100 manufacturing industry enterprises including leading enterprises meeting & connecting with suppliers of component production, and supporting industrial products in areas such as metal industry, electrical, electronics, plastic, rubber & automation.
According to Ms.Duong Thi Kim Lien, USAID LinkSME Project Deputy Director, Vietnam has been actively improving the business environment to promote connectivity of global supply chain businesses. "The project to promote reform and improve the connectivity of small & medium-sized enterprises" is a technical support for businesses as well as the desire to accompany businesses to analyze weaknesses and obstacles to how to support connecting for small & medium enterprises together.
The COVID-19 pandemic is taking a heavy toll on all social and economic matters around the world. Vietnam is no exception, as its supply chains in the manufacturing industry has been badly disrupted by the outbreak. Therefore, KIMSEN ALUMINUM seized this opportunity to build & develop business relationships, facilitate the strategy of bringing businesses back to operation comprehensively, restoring production and business.