KIMSEN - Joining hands for the community - Opening Ceremony of Na Ma School (Bac Kan)
On January 8, 2021, the kindergarten class in Na Ma village, Phuc Loc commune, Ba Be district, Bac Kan province was put into operation after nearly half a year of survey and construction, thanks to the help of the News Department (VOV1) & the Music Department (VOV3) of the Voice of Vietnam and sponsors, including the staff of KIMSEN Industrial Corporation.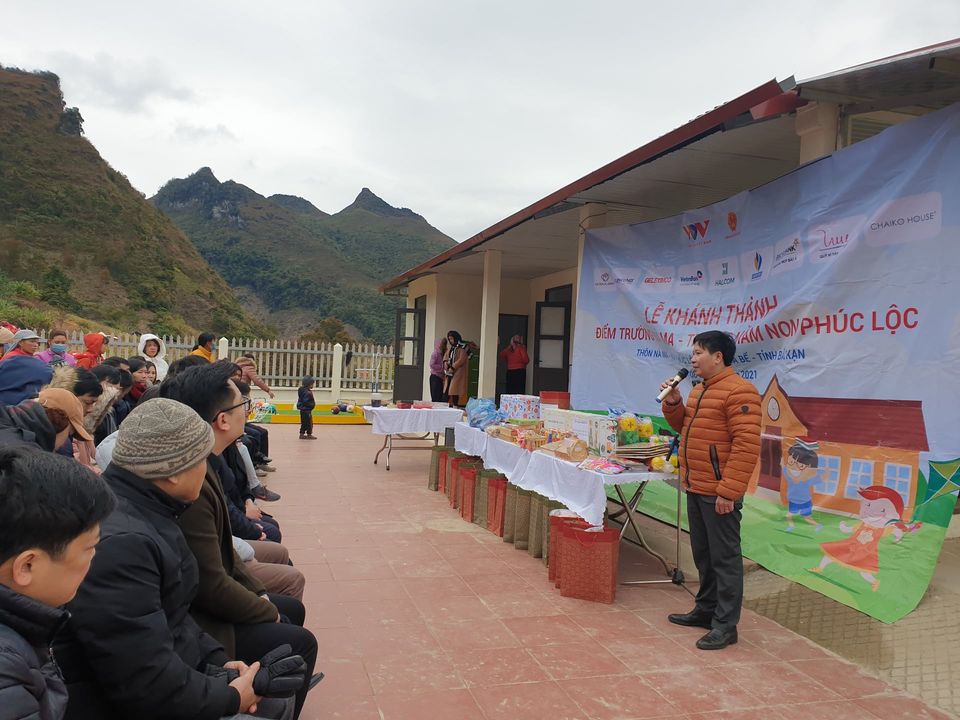 Mr. Vu Hai Quang - Deputy General Director of VOV spoke at the ceremony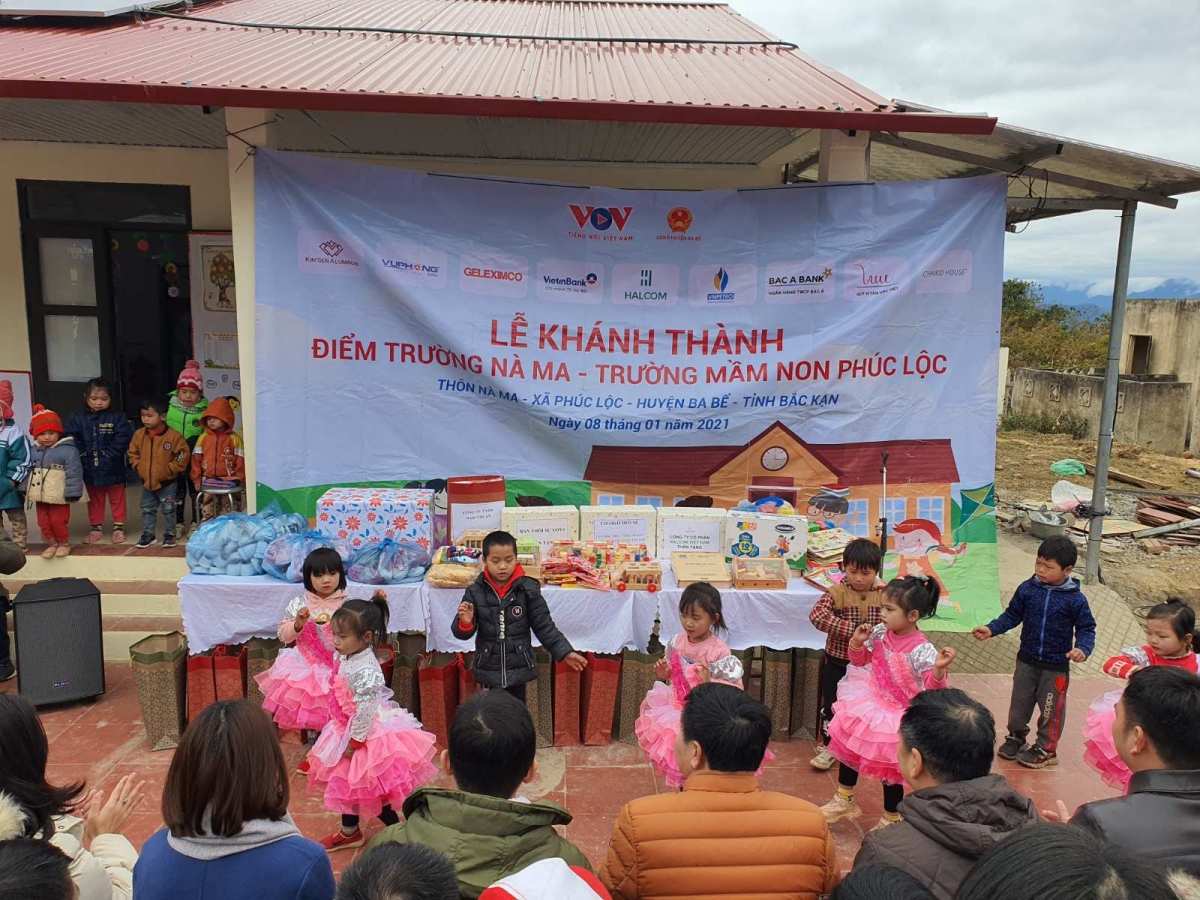 The children joyfully sing and dance to welcome the new kindergarten class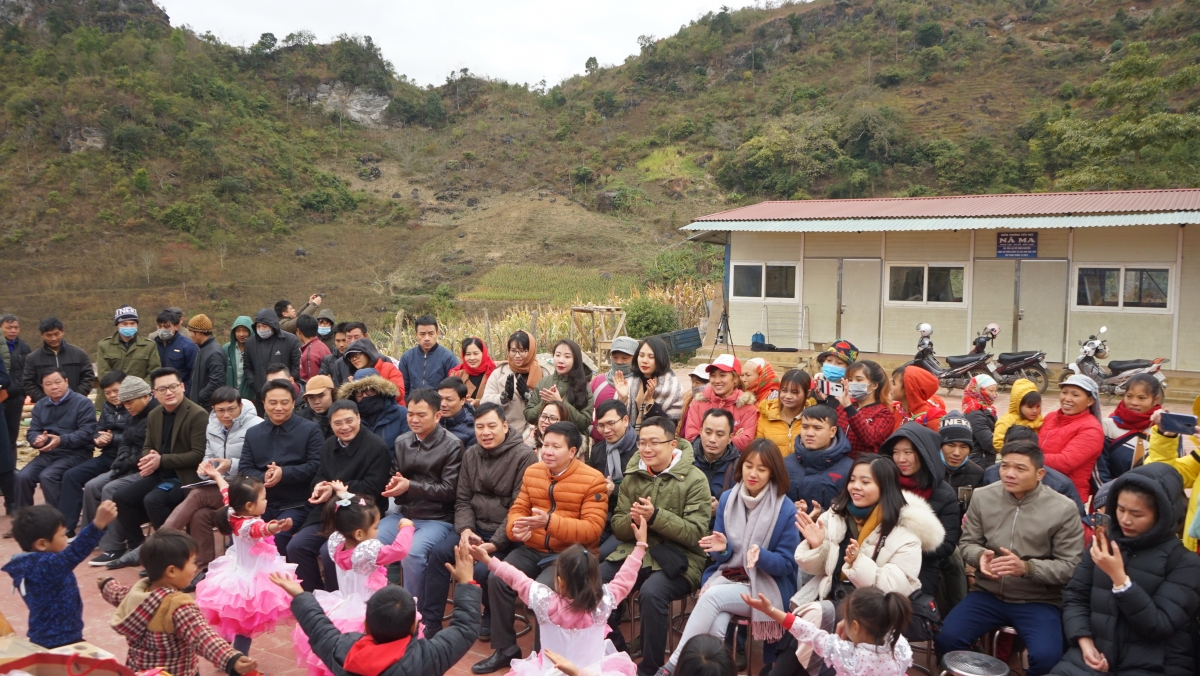 Na Ma kindergarten includes a classroom, a service house, a kitchen, playground and auxiliary area... with total value of nearly 1 billion. This is the only school in Ba Be district equipped solar power system. This system has charged-battery enough to provide 24/7 electricity for the living & learning of students as well as teachers. In addition, the investment in building the new kitchen also creates better conditions for taking care of not only the children at the school in Na Ma village but also the nearby Phieng Chi village.
The new school site is spacious with a playground for children
Phuc Loc is one of the most difficult communes of Ba Be district (Bac Kan province), with up to 12 small school sites, extremely difficult facilities and travel conditions, especially in the rainy season. Most of the school sites are temporary classrooms, so the teaching and learning conditions of teachers and students are very hard, especially in the winter. The Na Ma kindergarten class in Phuc Loc commune is a meaningful gift of the organizing committee and sponsors for upland students.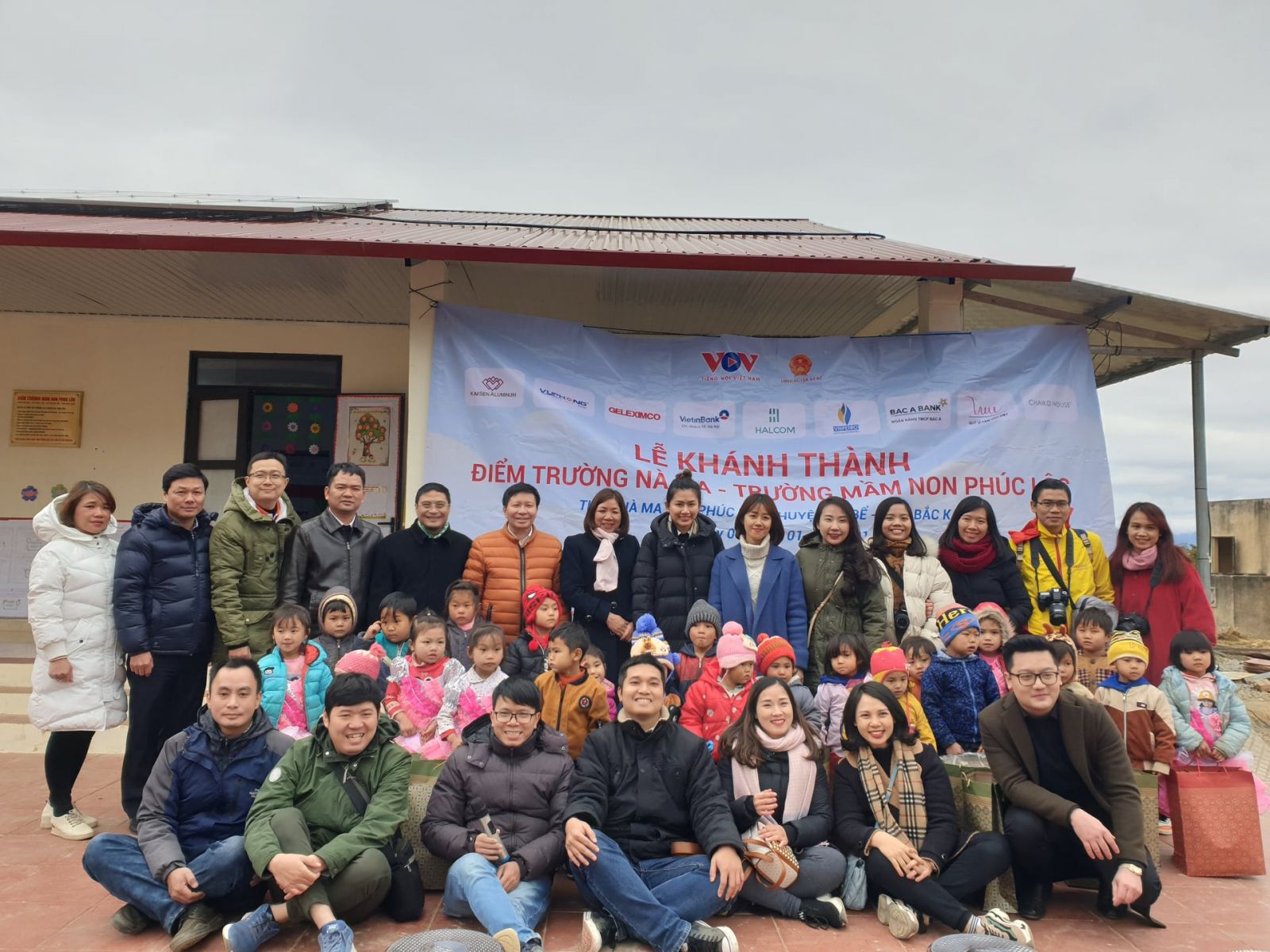 KIMSEN representatives took pictures with other sponsors
Immediately after the launch, the staff of KIMSEN Industrial Corporation together raised 30,000,000 VND (Thirty million VND) to support the program of building Na Ma kindergarten class in Phuc Loc commune.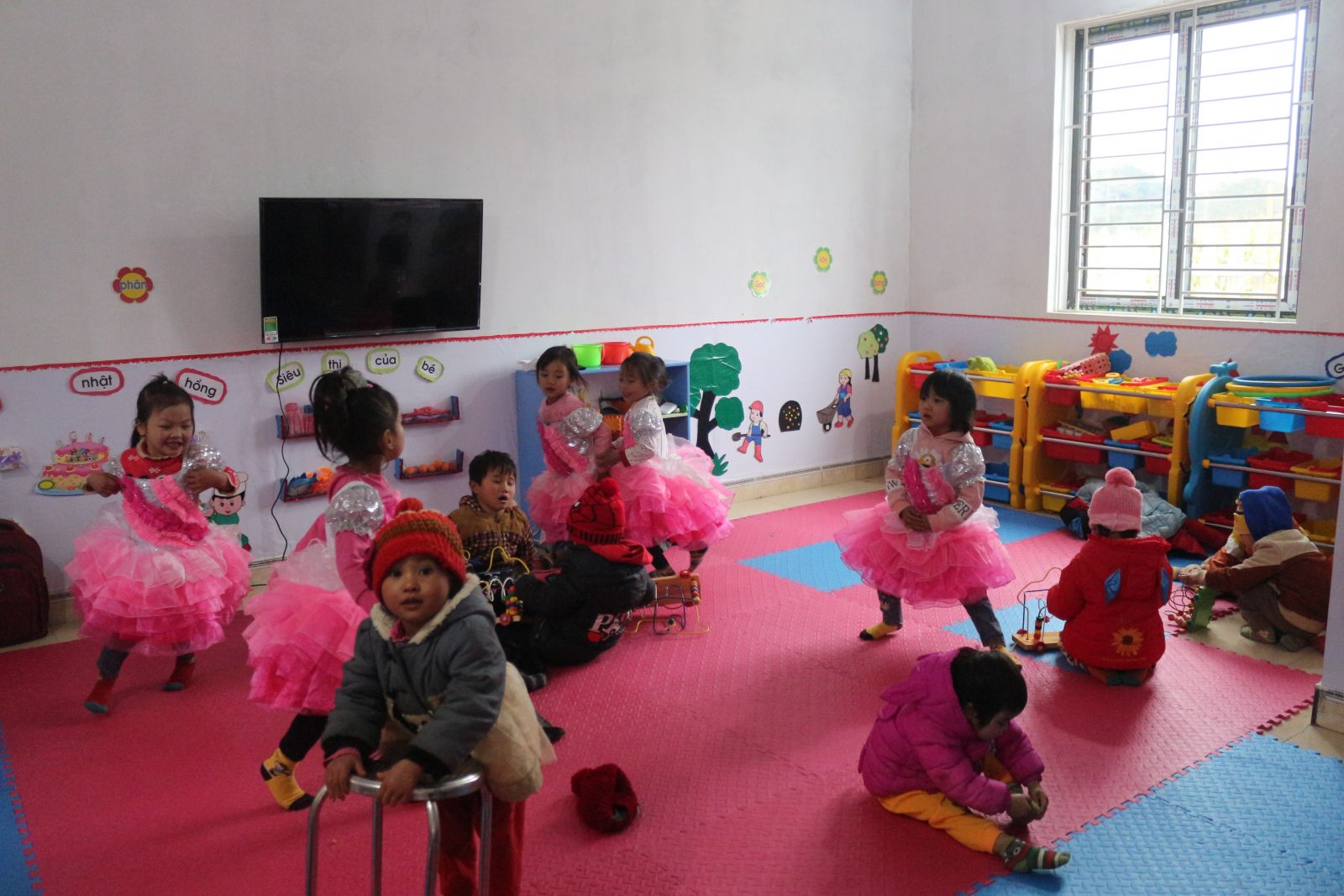 The classroom of preschool children is fully equipped with new learning tools and toys
The children are amused seeing the ceiling fan for the first time
New classroom is fully equipped with teaching and learning tools
Sponsors' representatives planted souvenir trees at the schoolyard
The completion of building the Na Ma school site brought joy and happiness to both givers and receivers. The excitement of students as well as parents here will be motivation for KIMSENers to accompany many other projects in the future.
Sustainable development, not only paying attention to the interests of the enterprise but also making a positive contribution to the community, society and the environment, is a long-term orientation of KIMSEN Industrial Corporation.