KIMSEN attended the Hanoi Supporting Industry Fair 2020
From October 28 to 29, 2020, KIMSEN attended the Hanoi Supporting Industry Fair 2020, hosted by the Hanoi Department of Industry and Trade.
In the difficult and challenging context caused by the Covid-19 epidemic and the wave of moving factories to Southeast Asia, the Hanoi Supporting Industry Fair was organized by the Hanoi Department of Industry and Trade to help businesses access technologies to improve their ability in economically using raw materials, fuel and energy, and enhance their international economic integration ability. It also offers a chance for exhibitors, manufacturers and suppliers to seek business cooperation opportunities and establish partnership, thus improving their capacity in participating in global supply chains in manufacturing components and parts.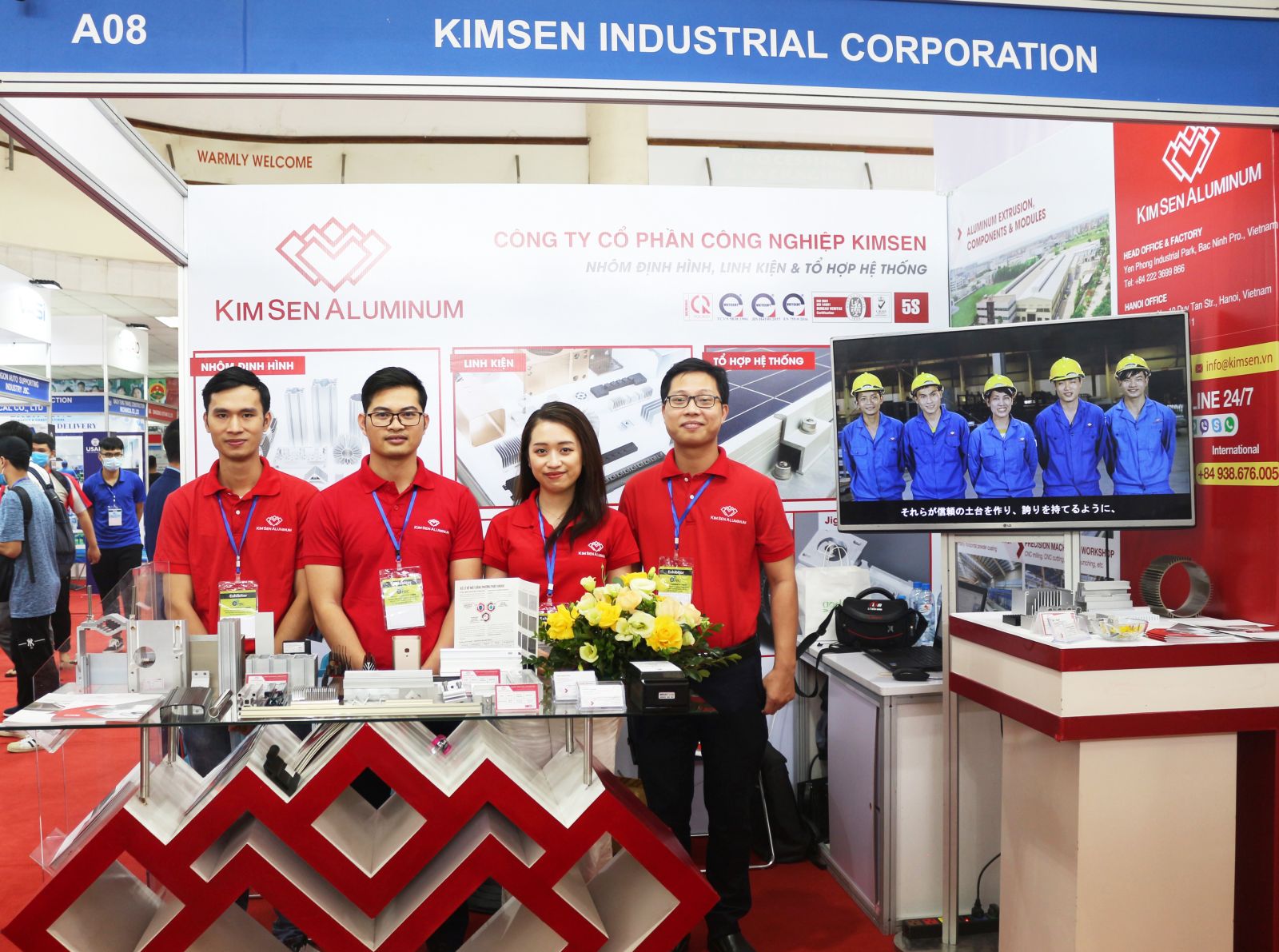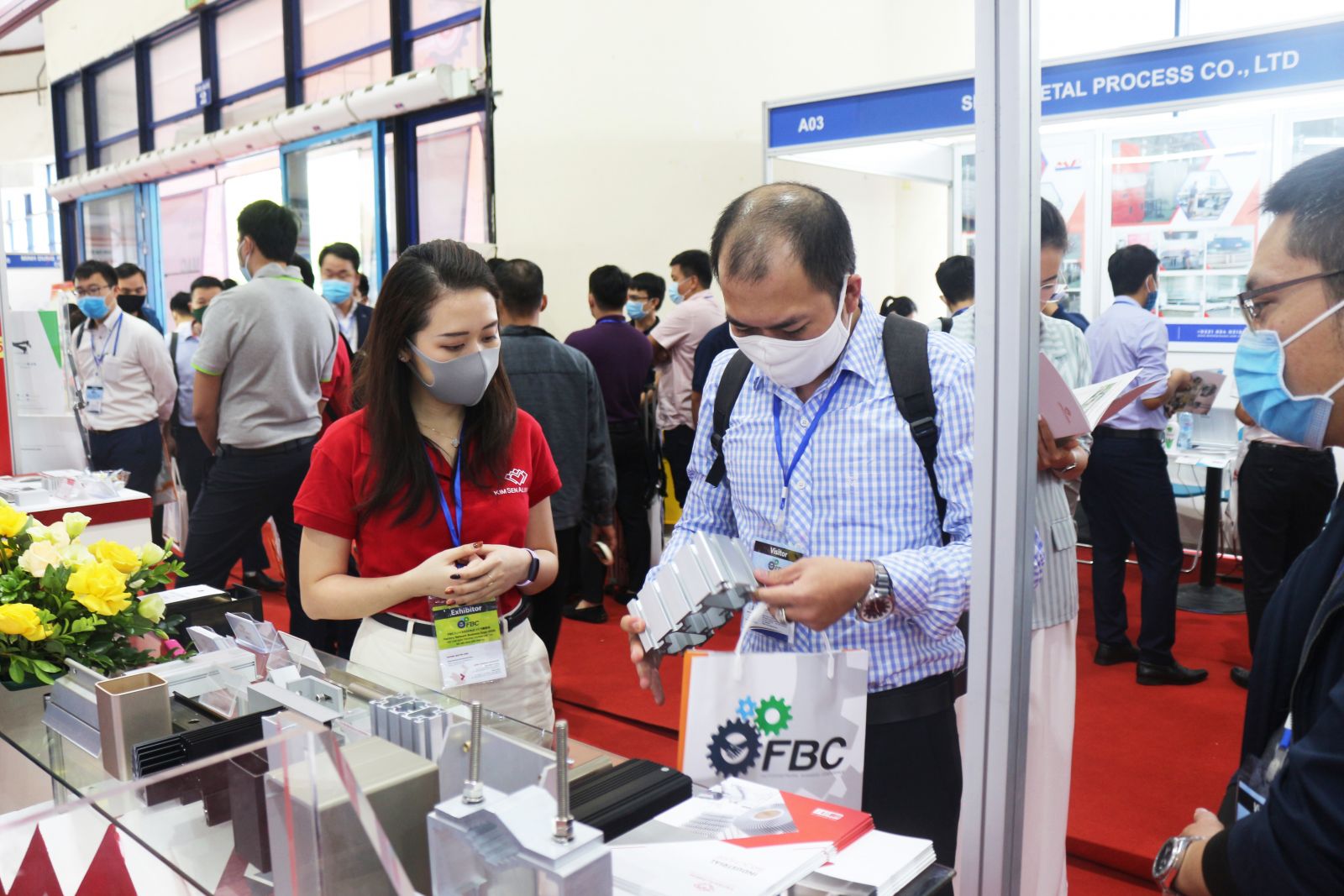 The KIMSEN staffs in dynamic and youthful red shirts made a good impression on visitors
Speaking at the opening ceremony, Deputy Director of the Hanoi Department of Industry and Trade Dam Tien Thang highlighted the significance of the event, saying that the development of supporting industry has significantly contributed to the efficiency, quality and price of products. The reasonable development of supporting industry in the context of globalization will create competitive products, form production networks with multiple supply layers, and create connection between Vietnamese businesses and multinational groups, and FDI enterprises, he noted.
The event attracted more than 1,800 visitors in 2 days
With the participation of nearly 190 supporting-industry enterprises and 20 buyers, the Hanoi Supporting Industry Fair in 2020 was took place in both forms: direct trade at the fair and online trade. Enterprises participating in the Fair can trade directly or through online meeting tools with foreign businesses in Japan, Thailand, Korea... who can not go to Vietnam this time.
The Hanoi Supporting Industry Fair 2020 was held in two forms: online trade...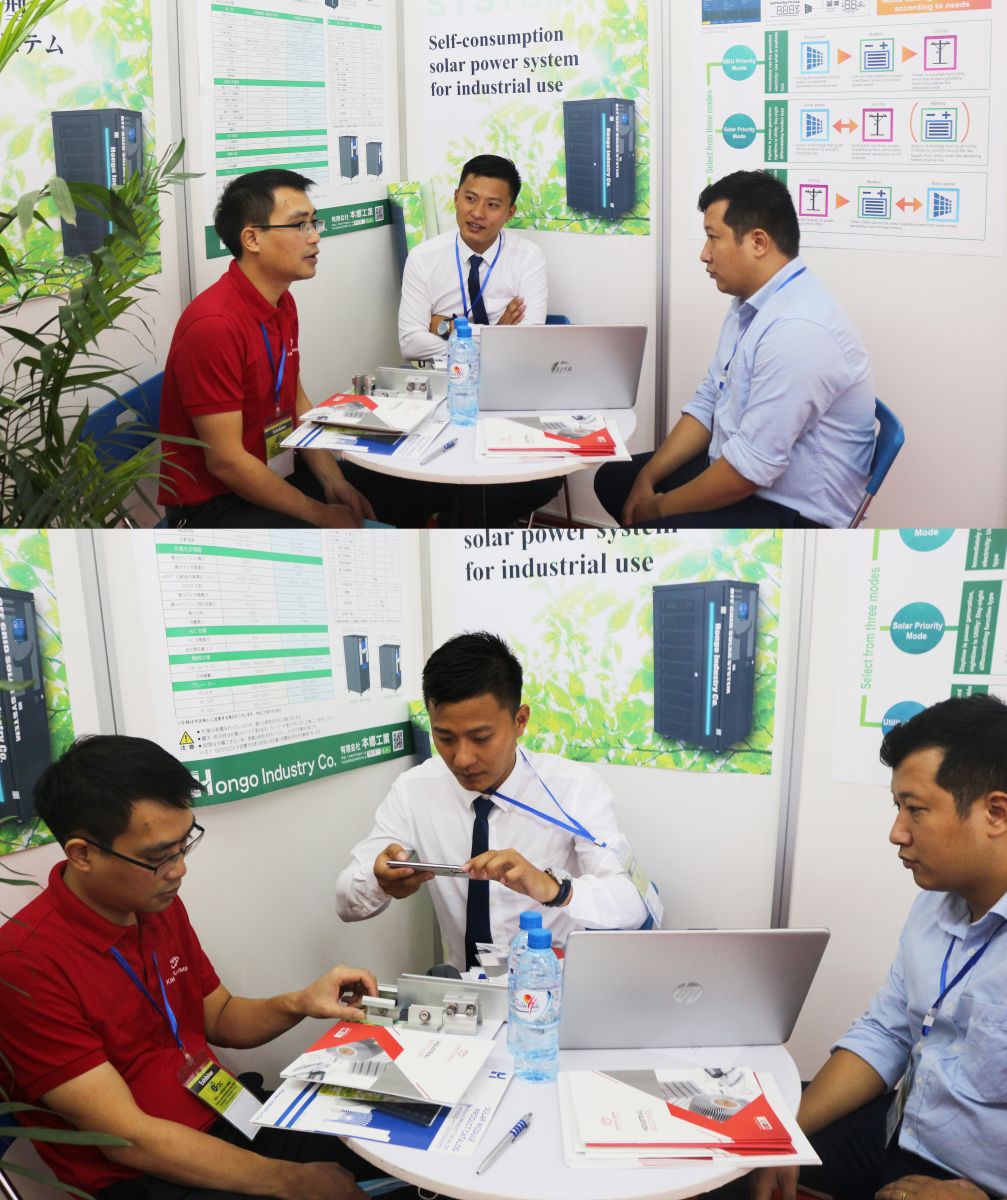 ... and direct trade at the Fair
Each business participating in the fair will have a maximum of 20 official trade deals, each up to 30 minutes, taking place continuously for 2 days. In addition, the company posted and sent promotional information to tens of thousands of manufacturing and manufacturing enterprises in Japan, Vietnam and Thailand.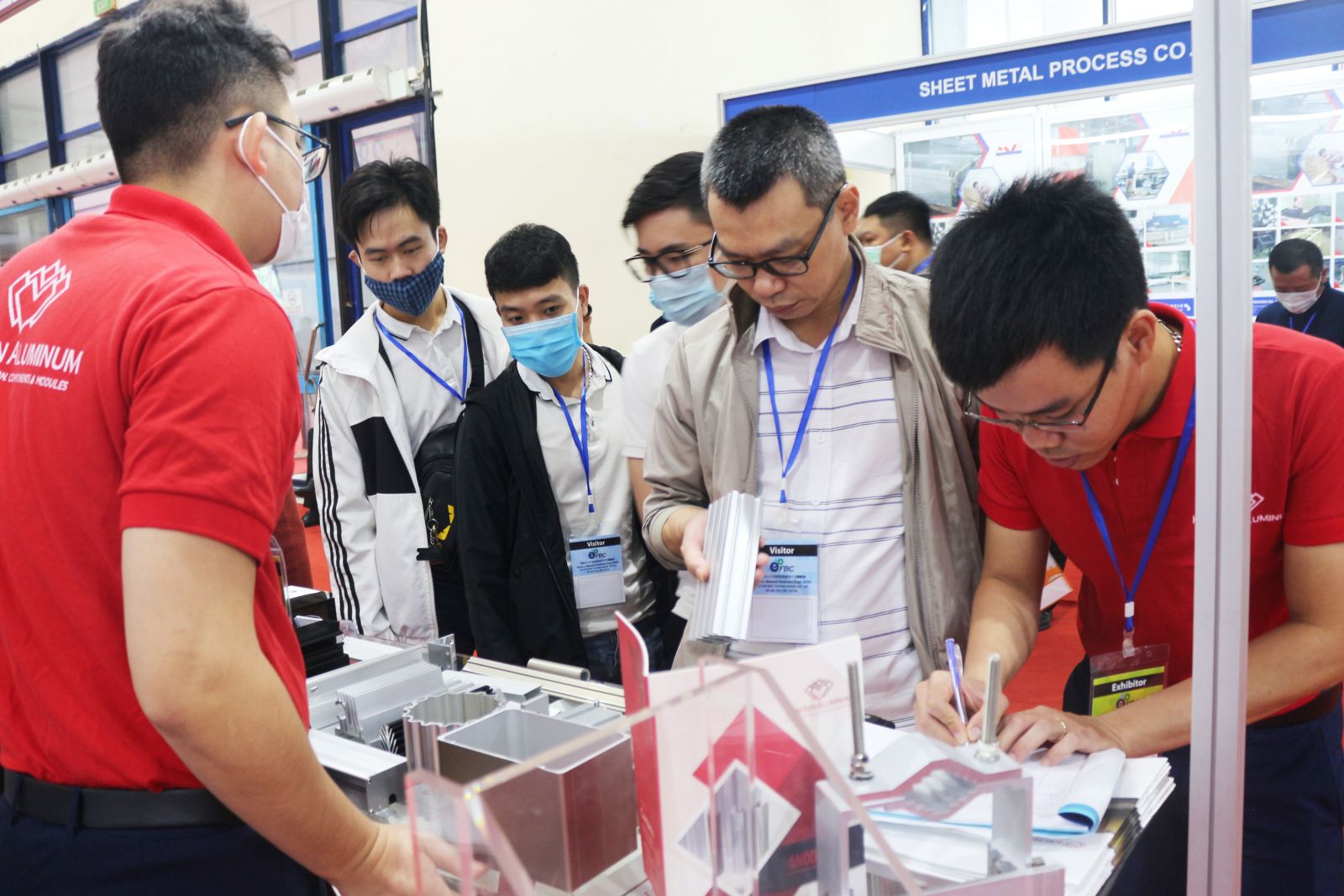 KIMSEN's booth, with neat decoration and a team of enthusiastic, friendly & professional staffs, have left a good impression on visitors.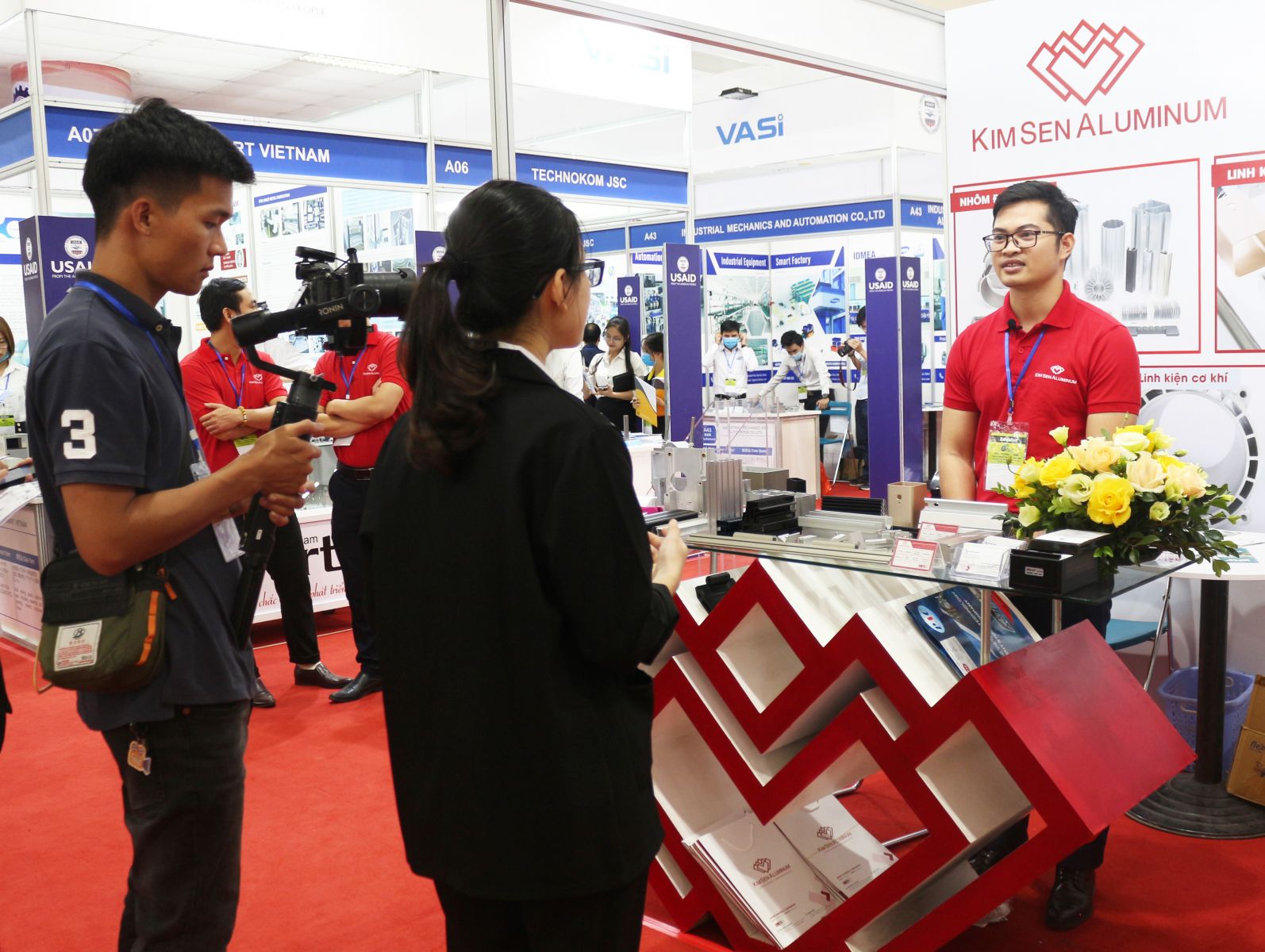 Mr. Nguyen Hoang Diep, Manager of Sales Department 3, was interviewed at the event
Through this event, KIMSEN had the opportunity to introduce high-quality aluminum extrusion, components & modules of the KIMSEN ALUMINUM brand to potential partners domestic and international. KIMSEN's products and services are highly appreciated by customers for the quality, and the variety of designs with high aesthetics.
Within the framework of the event, Mr. Do Xuan Binh & Ms. Tran Phuong Lan - Sales & Marketing Division - represented KIMSEN to attend Gala dinner "10th Anniversary of NC Network Vietnam" on the evening of October 28th, 2020
KIMSEN Aluminum would like to thank our valued customers and businesses for visiting our booth and spending time to pay attention to the products and services that KIMSEN provides. In the future, KIMSEN looks forward to accompanying you to bring the maximum benefits of cooperation between the two sides.