Conference "Creating a market for mechanical and automation enterprises"
On the morning of July 7, 2023, the International Convention Center, 11 Le Hong Phong, Ba Dinh, Hanoi, Department of Industry (VIA) in collaboration with the Vietnam Association of Mechanical Enterprises (VAMI) held a workshop "Creating markets for mechanical and automation enterprises".
with the aim of promoting the development of Vietnam's mechanical industry, the opportunity to create new orders for domestic enterprises..., the seminar "Creating a market for mechanical and automation enterprises" is not only a place to share information, answer questions and also have space to display products and components supporting industry enterprises. This event became a bright spot, attracting a lot of attention the business community and agencies.
At the conference, KIMSEN had the opportunity to introduce our high-quality automotive components to attendances. Besides that, KIMSEN shared about the development of products in the future to gradually participate in the supply chain of the automotive. industry.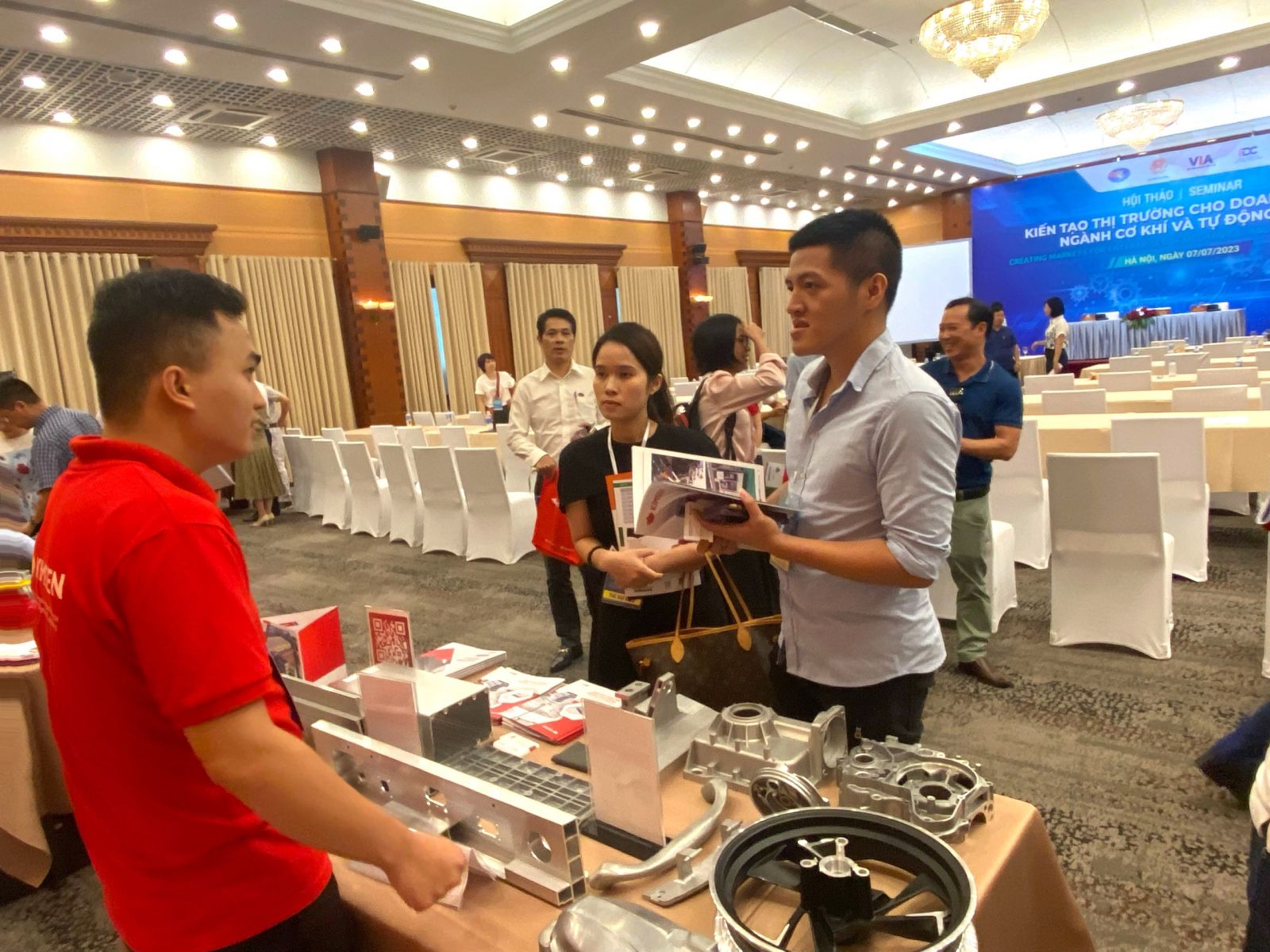 Sharing at the seminar, Mr. Phan Le Hoang Linh, Head of the Department of Manufacturing Industry, Department of Industry said that Vietnam has a geographical location and political environment, stable investment, favorable for the development of industries, at the same time, the domestic market and export market are also increasingly expanded through the process of deepening international economic integration.