Cutting Machining
Cutting machining is the process of stripping the material layers of the workpiece with different tools on the machine tool to create a part with shape, size, precision and surface roughness according to technical requirements.
1.NC Cutting
What is NC Cutting?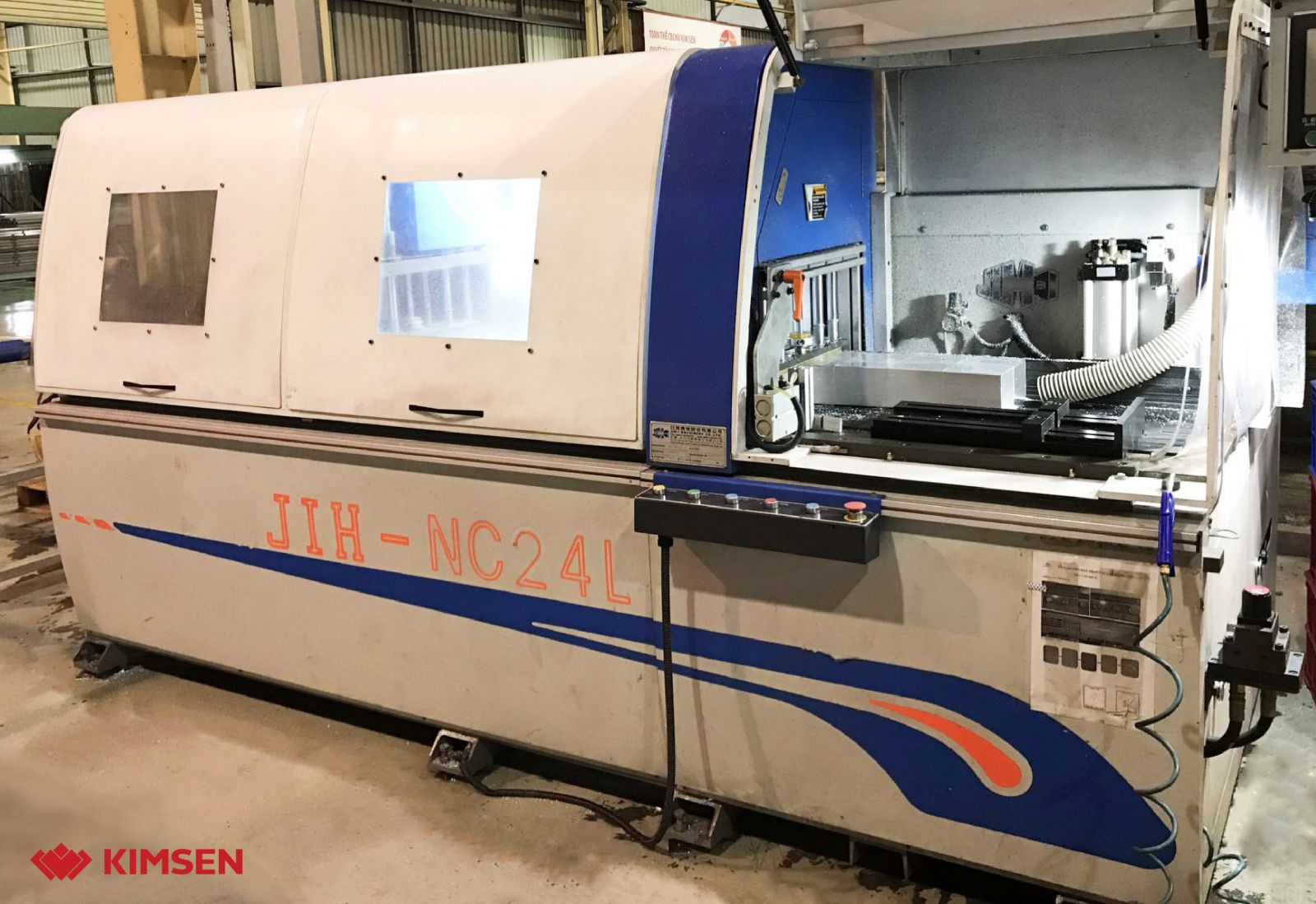 Numerically controlled (NC) cutting is an automatic cutting method, controlling the cutting machine's operation correctly based on entering cutting parameters such as length, cutting angle...
Advantages of NC cutting method
High flexibility, easy to change length and automatic cutting angle.

Quick adjustment time, high efficiency, cutting precision can be ensured ±0.15 mm and less depends on the workmanship of workers.

Stability and precision during cutting process are ensured.

Fast time machining, quick response

Convenient for automating production processes.
Application of NC cutting method
NC cutting is commonly used in the manufacture of aluminum products such as jigs, heat sinks, telecommunications equipment, electronics...
2.CNC Milling
What is CNC Milling?
CNC milling is a method of applying CNC technology to cutting metal with workpiece that creates metal details with many shapes. A CNC milling machine can satisfy basic to complex requirements in a short time while achieving great accuracy and it is fully automatic with only a few simple hand operations.
Advantages of Punching method
Fast cutting speed and high precision, thus helping users save time in the machining.

Can cut all kinds of planes, grooves, round, hole, threaded taro... In addition, it can move in a variety of ways so it can cut different details, simple to complex.

CNC milling machines can operate continuously but still remain highly accurate.
Application of CNC cutting method
Machining and cutting products according to the drawings of the customer.

Used in the machining and manufacturing of components, machine parts in the supporting industry.

CNC milling machines are used in companies, specialized machine workshops to make spare parts and machine details.
With the aim of providing customers with high-precision finished products, KIMSEN has been equipped with a modern CNC machine system that allows the production of parts with high requirements for precision, meeting the diverse requirements of customers.
- Machines brands: From Japanese and German reputable brands such as Makino, Mitsubishi, EMMEGI, FANUC ...;
- Diverse materials: Aluminum, copper, plastic...;
- Products: Jig, vacuum jig, machinery components, electronic components and other components tailored as customer request;
- Experienced and well-trained team of engineers and workers;
- Strict product quality management process to ensure that the output products satisfy the needs of customers;
- Provide surface treatment services for products after processing (powder coating, anodizing & NCP, sandblasting, wood grain coating...) to help increase the durability and aesthetics of the product.
For more information, please contact us via Hotline +84 93 867 6005 or email info@kimsen.vn