Cleanroom Wall Panels
When creating a controlled cleanroom environment, it's important to consider every part of the construction carefully, including the walls, ceilings and floors. Cleanroom modular wall systems must be able to keep out contaminants, such as airborne particles, as well as allowing you to create an environment where the air flow, temperature and humidity are controlled.
Information:
| | |
| --- | --- |
| Product | Cleanroom wall panels |
| Application | Sandwich panel house, cleanroom, etc. |
| Material | Aluminum Alloy 6063/6061 |
| Color | White, gray, brown, black |
| Temper Designations | T5/T6 |
| Surface treatment | Anodizing/Powder coating/Wood grain coloring |
| Precision mechanical processing | Milling, cutting, drilling, etc. |
* In case you have other requirements, please contact us via Hotline +84 93 867 6005 or email info@kimsen.vn.
Benefits of using cleanroom wall panels
Cleanroom wall panels are easy to install and maintain. If a wall panel is damaged, you can simply remove and replace it, rather than carrying out extensive repair work inside your cleanroom, which could lead to contamination.
Cleanroom wall panels give you flexibility in designing the shape and size of your cleanroom, as they are available in a range of sizes and can be arranged in almost any configuration.
Some popular types of cleanroom wall panels:
U-shaped groove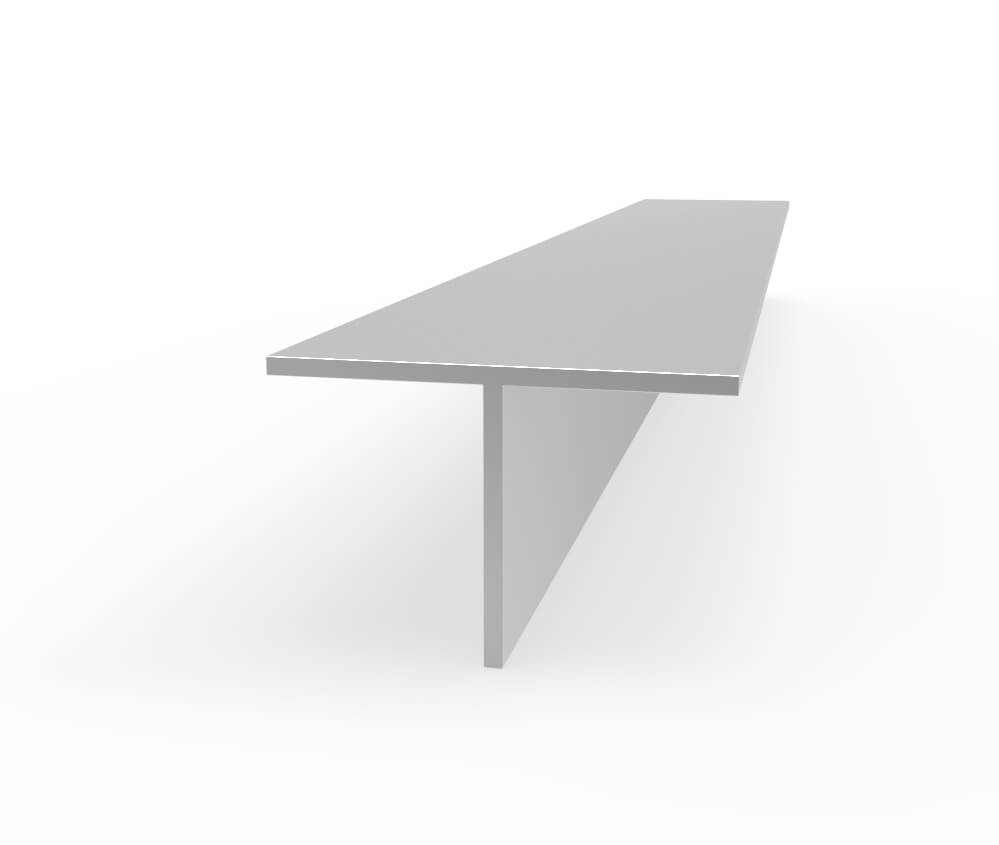 T-shaped panel joint
V-shaped
H-shaped
Why you should choose KIMSEN's aluminum profiles?

High quality: KIMSEN's aluminum products not only meet Vietnamese technical regulations QCVN 16:2019/ BXD, ASTM B221/B221M-14 but also meet international product standards such as Japanese Industrial Standards JIS H 4100:2015, European Standards EN 755-9:2016.

Production progress: Fast & timely production progress.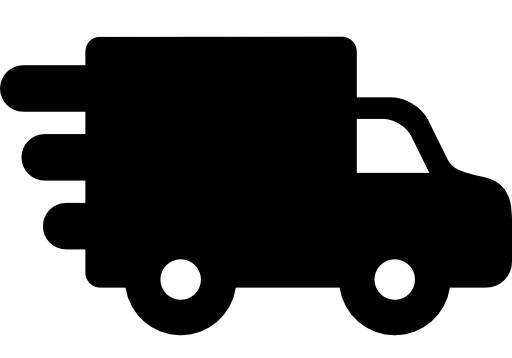 Value-added services: Precision machining services and surface treatment solutions; labeling and delivery services...
Technical consulting: With a team of experienced engineers, KIMSEN is confident to bring optimal technical solutions to customers.
Advantages of KIMSEN's aluminum profiles
Lightweight and durable.
Easy to fabricate & elastic.
High aesthetic.
Multi forms & colors, tailored as customer's drawings.
Non-magnetic & non-toxic.
Recyclable.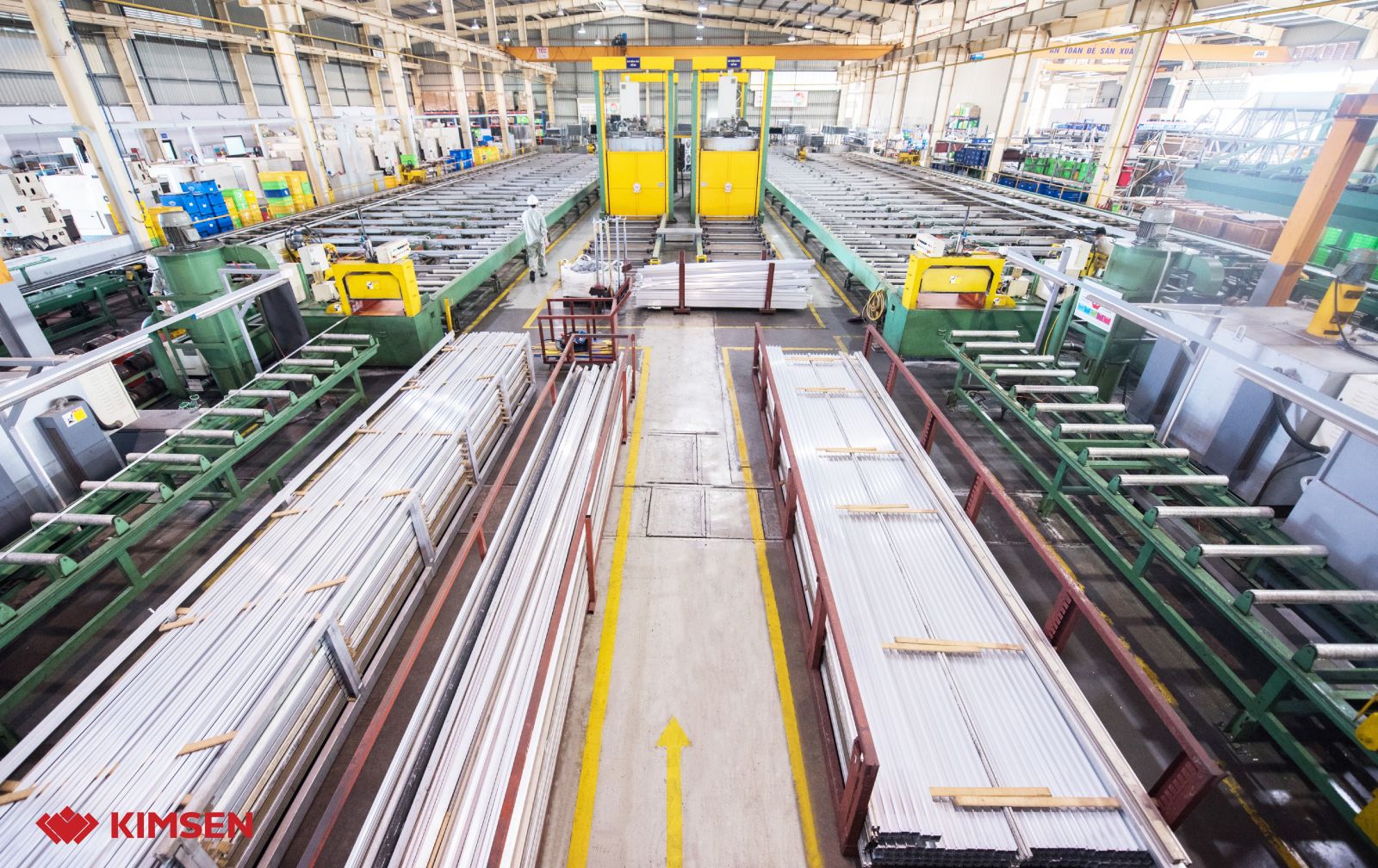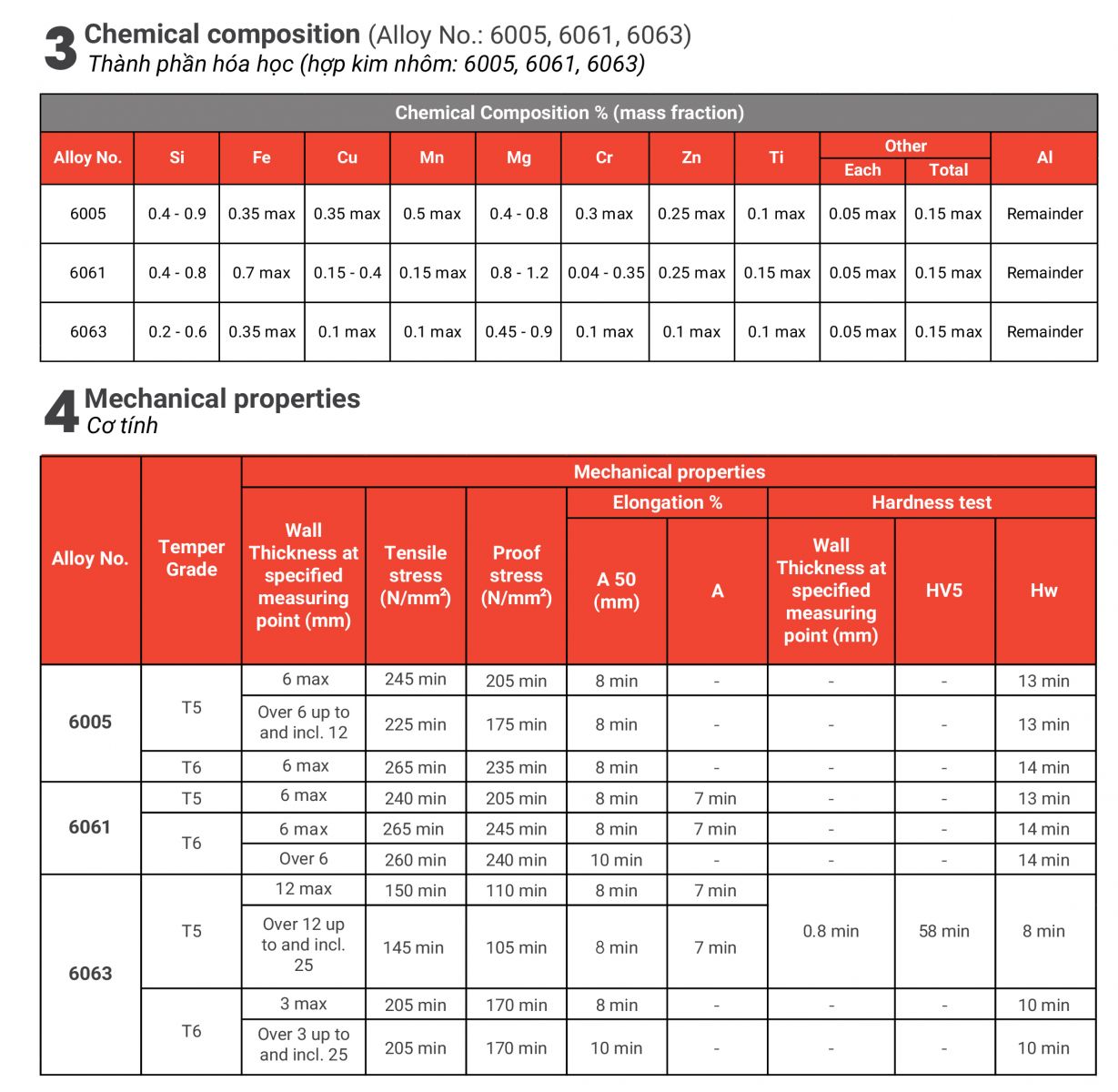 Quality Certification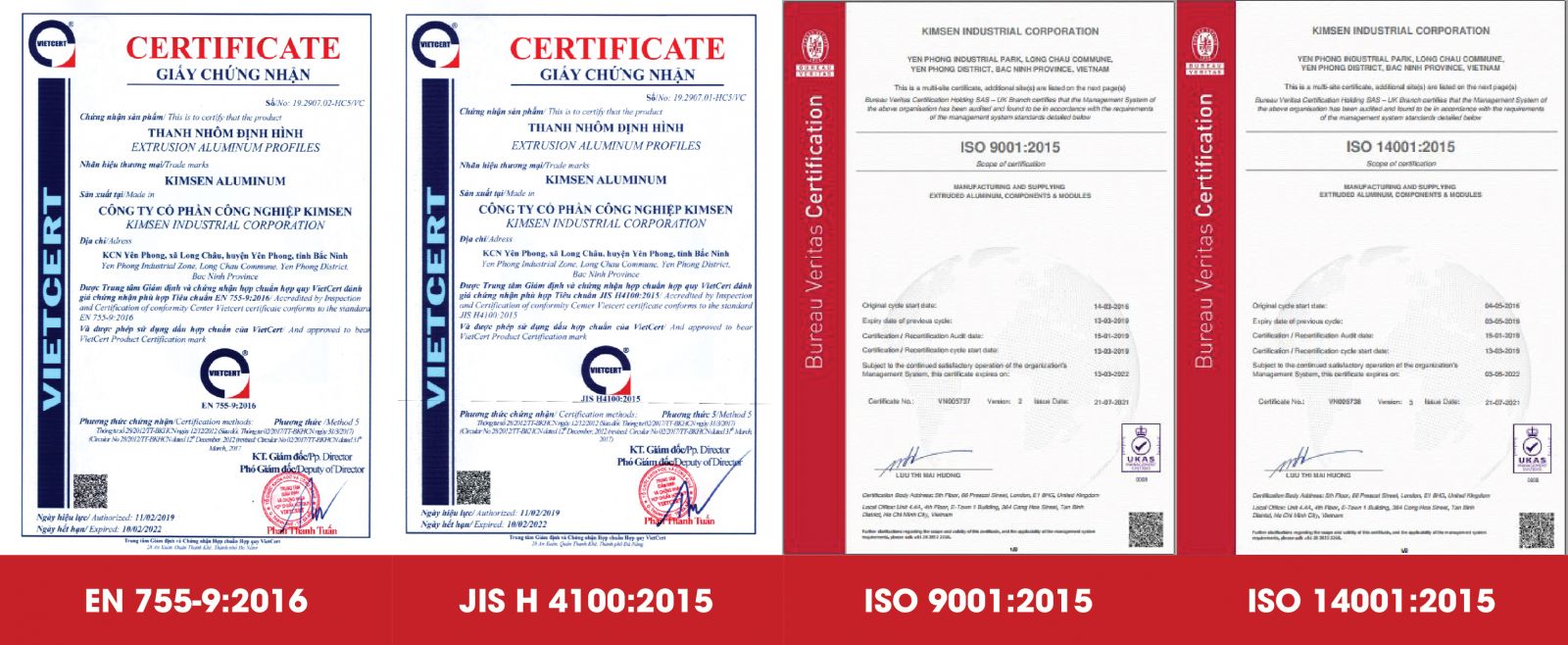 For more information, please contact us via Hotline: +84 93 867 6005 or email: info@kimsen.vn
*Product images source: Internet